Carnival Fun Ship 2.0: The Next Generation of Family Fun
By Nancy Schretter, Editor
Carnival Cruise Lines launched its innovative $500 million Fun Ship 2.0 program designed to transform its cruise experience with an array of branded new offerings across the company's fleet of ships. As part of this initiative, Carnival partnered with major brands and high profile celebrities to deliver cutting edge dining, entertainment and more. The first phase of the program launched in late October when the Carnival Liberty came out of dry dock with its new Fun Ship 2.0 venues and upgrades.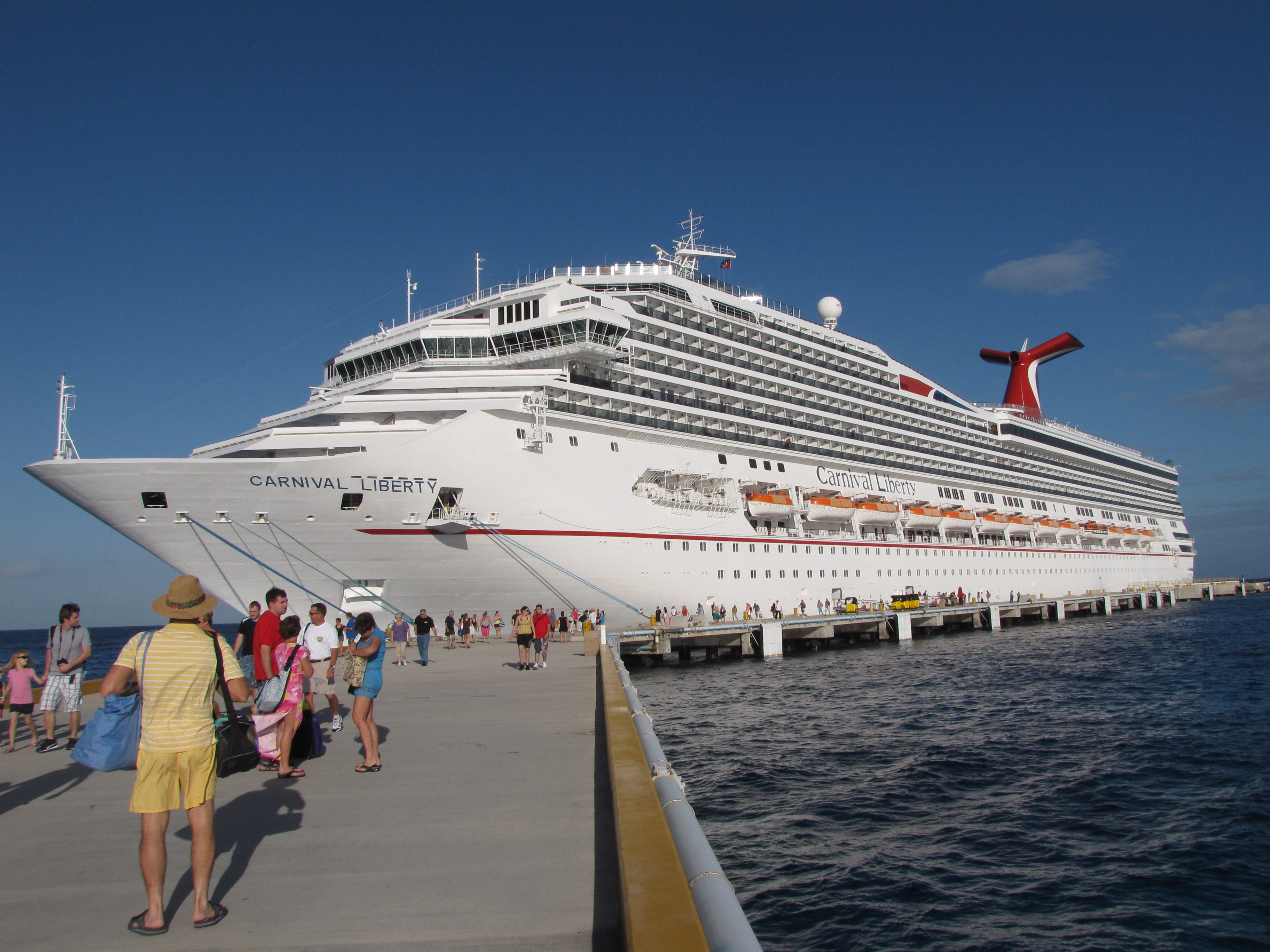 While the outstanding family-friendly amenities on the Carnival Magic and the soon-to-be-launched Carnival Breeze are readily apparent - the family-oriented advantages of the Fun Ship 2.0 enhanced ships like the Liberty may be a little less obvious to some parents. There are no massive changes in Camp Carnival and teens programs on the Liberty as a result of Fun Ship 2.0, nor has a huge new waterslide been added. But Carnival's Fun Ship 2.0 program enriches the overall family cruising experience in a number of important ways and helps cruising to rank even higher on the family vacation wish list.

Here's why these new Fun Ship 2.0 enhancements represent the next generation of family fun:

Bringing Back The Wow
You're heard the popular saying, "everything old is new again." This time it's true. With the addition of some extraordinary and well-placed Fun Ship 2.0 enhancements, Carnival manages to revitalize its ships and make them feel like new. From hip new bars and cool eateries to deck parties and cute stores, Carnival has managed to transform a ship that's a few years old into something that's innovative, exciting, and fun. In fact, guest satisfaction ratings on the Liberty have soared since the Fun Ship 2.0 enhancements have been in place. The new Carnival Magic is one of the best family-friendly ships afloat and the Carnival Breeze, which will be launched in Europe in June, is sure to wow family vacationers as well.

Focusing On the Experience
Fun Ship 2.0 is a much bigger concept than dropping in a few restaurants. It's all about crafting a tapestry of fantastic cruise experiences that are fun, memorable, and offer a great value. The Fun Ship 2.0 difference can be noticed immediately, starting with the music families hear as they come aboard. The DJ IRIE-trained Carnival DJ is spinning up today's hot sounds, not the usual tired old songs. Count on that energy and lively vibe continuing throughout multiple venues - including in the atrium and the completely revamped nightclub.The Liberty's Camp Carnival Youth Manager reported that more kids are coming to the late night parties and events now that the Fun Ship 2.0 enhancements have been put in place. That suggests that parents are enjoying the new late night parties, venues and shipboard events - and that kids are having a great time at the Night Owls programs as well.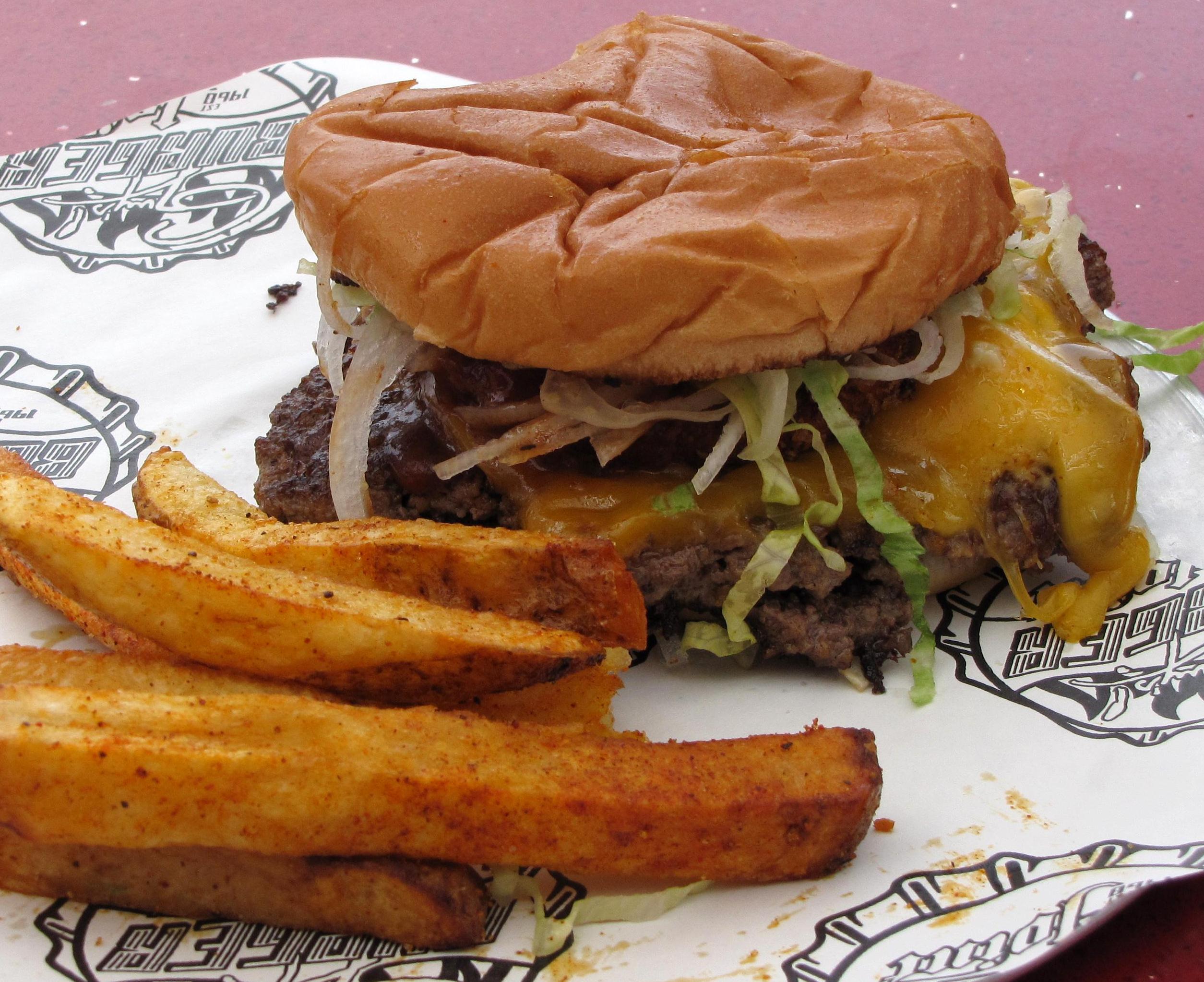 Free Great Food
What words describe delicious food on vacation? Families generally say it's fresh, handmade, and authentic - and doesn't break the bank. Sometimes those kinds of experiences can be tough to find on a cruise ship. Not so with Carnival's Fun Ship 2.0. The new enhancements on the Carnival Liberty have introduced tasty new treats and the best burgers on the high seas. Best of all, they're free! Carnival partnered with Guy Fieri, the popular TV chef and Food Network star, to launch Guy's Burger Joint on its ships. The classic roadside-meets-seaside diner features handcrafted juicy burgers, fresh-cut french fries and lots of special recipes. The five unique hamburgers have names like The Ringer, Chilius Maximus, Plain Jane and Pig Patty. There's also a huge toppings and fixings bar with sauteed mushrooms, onions, lettuce, tomatoes, bacon crisps, pickles, and wide variety of sauces. Passengers can eat as many of these mouthwatering hamburgers as they like with no charge (and no long lines) at all. Maybe that's why Guy's on the Carnival Liberty serves between 1100-1400 burgers per day.

But wait ... there's more. Carnival has also launched the BlueIguana Cantina, a complimentary Mexican restaurant serving fresh made-to-order burritos and tacos with all the fixings. The glass-enclosed onsite tortilla maker can turn out over 700 fresh tortillas per hour. Guests have their choice of beef, chicken or shrimp burritos accompanied by loads of additional fillings including cilantro-lime rice, black beans, roasted corn, guacamole, roasted corn, lettuce, tomato and so much more. Taco lovers can enjoy fish, chicken and pork tacos and fill them with more items from the large fixings bar. Freshly made, delicious, and free: it doesn't get much better than that.

Fun for Parents - And Kids
Parents need some "me" time on their family vacations - time to relax and have fun, have a special dinner, see a show, and enjoy a late night out. Carnival recognizes that one of the great things about a cruise vacation is that parents and kids can have fun and enjoy their vacation - both together and apart. That's why for Fun Ship 2.0, they've focused on having memorable experiences for adults, children and families.

For Parents: Thanks to Fun Ship 2.0, parents will find themselves wanting to stay out late and enjoy all that their ship has to offer. The goal of Fun Ship 2.0 is to create unique bar experiences with personalities of their own, so it's no surprise that the Carnival Liberty has a number of cool bars. Here, parents can try new things, have a great time with friends, and maybe even engage in a little healthy competition. Carnival has achieved their goal in this department - hands down. Guests love interactive fun, sports and competing against each other, so the new EA SPORTS Bar is a natural. The bar features four huge video screens for watching sports events, a ticker tape with live sports scores, and the latest video games. Looking for a prescription for fun? Head to the Alchemy Bar, an incredibly cool "cocktail pharmacy" serving specialty handcrafted cocktails, mood enhancers, and general relief for ... whatever. Guests can use the handy prescription pads to create their own custom concoctions as well. The RedFrog Rum Bar, conveniently located on the pool deck, serves up a wide array of Caribbean rum-based drinks and lots of Carnival's signature draught beer, ThirstyFrog Red. Right across the pool deck from the RedFrog Rum Bar sits the BlueIguana Tequila Bar, home of great frozen tequila drinks and cold Mexican beers. The rivalry between these two bars creates a fun vibe, so be prepared to decide, "Are you Red or Blue?" These brands and personalities are carried through to the ship's onboard nighttime deck parties - lively Caribbean one night and vibrant Mexican fiesta another. Bottom line: be prepared to party. Fun Ship 2.0 creates vacation memories that linger long after your cruise is over.

For Kids: While the new eateries aboard the Carnival Liberty get rave reviews from kids and teens, I also heard a lot about the Camp Carnival Night Owls program. Launched earlier this year, Carnival's Night Owls program delivers exciting late-night parties and branded activities from 10 p.m. until as late as 3 a.m. each evening. Flexible late evening group babysitting, think "fun-filled slumber party at sea" is also available for an hourly rate as well. Teens onboard the Carnival Liberty rated their Circle C and Club O2 programs as "awesome." Their parents said, "Everyone's having a blast - it doesn't get much better than this!"

For Families: Some of the most exciting family-related news involves entertainment, always a high point for Carnival. Hasbro, one of the big brands partnering with Carnival, will be launching a new Fun Ship 2.0 entertainment series later this year. "Hasbro, The Game Show," a new series of production and entertainment activities sure to delight parents and kids alike, will debut on the Carnival Breeze in June. Based on the popular "Family Game Night," television show, the new Hasbro programs will put families smack in the middle of six of their favorite games, such as Operation, Yahtzee Bowling, Connect 4 Basketball, Sorry Sliders and Simon Flash.

Cool Spaces and Entertainment
Fun Ship 2.0 is loaded with sweet treats for all ages of guests. Carnival has introduced Cherry On Top, an onboard candy store that's just perfect for a little something extra. For parents needing some quiet time, head to Serenity. This adults-only upper deck area is loaded with comfy padded loungers and hammocks - just the spot for relaxation. The Punchliner Comedy Club features great entertainment nightly, both at family-friendly and separate adults-only late-night R-rated shows. Another memorable entertainment venue is the outdoor Seaside Theatre with its 12'x22' jumbo LED screen. Located right by the pool, it's a great place for families to watch movies, concerts and more.

Later this year, Carnival guests will be able to experience the new Fun Ship 2.0 options on the Carnival Breeze, Carnival Conquest and the Carnival Glory. The fleet-wide rollout will continue through 2015. Make sure to check it out as part of your next cruise. For more information, visit the Carnival website at http://www.carnival.com, call 1-800-CARNIVAL, or contact your favorite travel agent.


©Copyright 2012. The Beacon Group, Inc. All Rights Reserved.