Family Vacations On Ecuador's Pacific Coast
By Nancy Schretter, Editor
Families heading to the Ecuador's enchanting Galapagos Islands for a family vacation often connect through Guayaquil. If your family travels take you along this route, stay a few days on the mainland and explore Ecuador's Pacific Coast. There's so much for families to see and do here.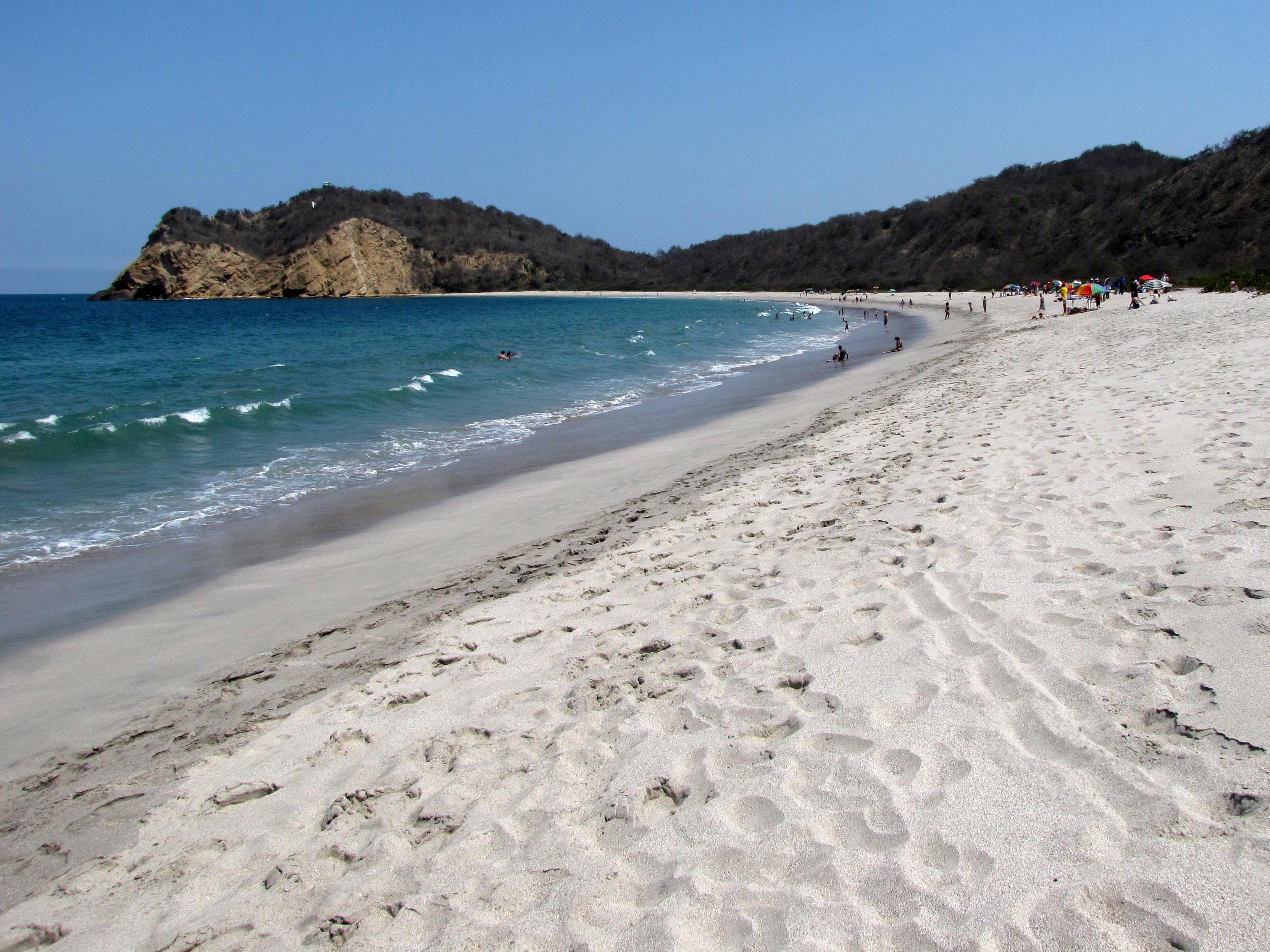 Ecuador's shores are lined with a number of stunningly beautiful beaches. Families will also find unspoiled nature preserves, cool surf towns, fascinating museums, and interesting cultural sites to visit. On my last trip, I came away amazed at how much this region offered and it surpassed my expectations. Ecuador is easily one of the highlights of the travel world for those who love nature and historic cultures, and this area is an undiscovered family travel gem.

Kicking Back in Guayaquil

Families often ask whether Guayaquil is worth an extended stay, and the answer is a resounding "Yes!" Located on the Guayas River, the populous city of Guayaquil is filled with lush green spaces, museums, chic neighborhoods, and waterside boardwalks for relaxing strolls. Malecón 2000, Parque Seminario, Las Peñas and Cerro Santa Ana are just a few of the highlights to be found here.

Malecón 2000, a wide pedestrian walkway along the Guayas River, is a must-see for families staying in Guayaquil. Stretching along the water, the lovely 1.5 mile-long Malecón 2000 consists of parks and recreation areas, monuments, fountains, museums, an IMAX theater, shopping areas, restaurants and much more. Make sure to allow plenty of time for a relaxing stroll and don't miss the La Rotunda monument, the massive Moorish clock tower, and the neoclassical Palacio Municipal located right across from the Malecón.

Kids will love Guayaquil's Parque Seminario, particularly its green leaf-eating reptiles. Often referred to as "Iguana Park," Parque Seminario is home to a large population of green iguanas that can commonly be found in the trees or on the grounds. Another popular park, Parque Centenario, can be found in the middle of the city.

One of Guayaquil's most beautiful areas is Cerro Santa Ana (Santa Ana Hill). Climb to the top for a spectacular view and you'll find the chapel of Santa Ana and a picturesque lighthouse there as well. Most of the buildings on Cerro Santa Ana are painted in bright colors, giving the area a festive feel. Stop along the way up (or down) the steps to peruse the area's many shops, restaurants, cafés, and art galleries. The Fortin del Cerro (Fort of the Hill) is located along the way as well. Families that don't want to climb Cerro Santa Ana's 465 steps should stroll through the Las Peñas area. Located along the river at the base of Santa Ana Hill, this beautifully restored old area consists of cobblestone streets, art galleries, restaurants, and residential buildings.

Parque Histórico Guayaquil is another favorite with Ecuadorian families. It provides an excellent overview of the history of Guayaquil and the surrounding region. Parents and kids can go back in time and see what life was like in earlier centuries in this city. The historical park contains Ecuadorian animals and a nature reserve area, a small cacao plantation, a traditional country home, an old trolley and much more.

Nature-loving families may enjoy Guayaquil's Botanical Gardens. Located high on a hill, the gardens offer a superb view of the city as well. Families can walk along a series of pedestrian paths and view many hundreds of lush tropical plants species here, as well as colorful birds and butterflies.

Sailing along the Guayas River is one of the most relaxing ways to experience Guayaquil. Take a one-hour cruise in a replica of a pirate boat with the crew of the Captain Morgan Yacht and enjoy spectacular views of the city, Las Peñas, colorful Cerro Santa Ana, and the Malecón 2000. On the Captain Morgan, drinks and snacks are also available for purchase. The trip is particularly lovely at 6 p.m. in the evening - the perfect way to end your day in Guayaquil.

If you need to shop for souvenirs, head to the Mercado Artesanal. This is one of Guayaquil's best places to buy local handicrafts. This main artisans' market contains well over a hundred stalls. Common items include tagua nut carvings, handmade jewelry, ceramics, textiles and Panama hats.

The region outside of Guayaquil is filled with banana, rice and cocoa plantations. This is cowboy country as well. Families can head out to one of the haciendas in the Guayas province for horseback riding, cocoa demonstrations, and even a rodeo if the timing is right. It's a great way for families to experience some of the local culture.

Exploring Ecuador's Coastal Playgrounds

A drive up Ecuador's coast is richly rewarding for families that have more time. Located just a two-hour drive north of Guayaquil, Salinas is a well-developed resort destination with a wide stretch of beach. The seaside Malecón here is filled with high-rise condominiums, hotels, restaurants, and artisans selling their wares. Watersports and surfing are very popular in this area. The Museo Sumpa, located in a town nearby, provides an interesting glimpse into the area's past.

Staying in Salinas for several days is the perfect way to relax before or after a Galapagos cruise. Located right on the beachfront Malecón, the Barceló Colón Miramar is one of the nicest places to stay for families who would like to spend a night or two in this village by the sea. Spend your days sunning at the beach, building sandcastles (sometimes there's even a huge one on display), sampling a variety of delicious local seafood, and relaxing over lunch at one of the many delightful cafés.

Further up the coast, Montañita beckons. This tiny town is a surfer's paradise and has become popular with backpackers and tourists as well. Here you'll find surf shops, restaurants with live music at night, inexpensive hostels, and artisans from Ecuador and other parts of Latin America. The surfing in Montañita is superb, particularly around the point break at the northern end of town. Montañita has secured its place on international surfing competitions and, of course, surf lessons are available here as well.

Some of coastal Ecuador's most spectacular gems are located further north along the Pacific shores. If you have a few days, use Hosteria Alándaluz as a base to explore all that this enchanting area has to offer. Located just south of Puerto López in Manabi, Hosteria Alándaluz is an ecologically oriented complex of attractive rooms and suites situated on a nice stretch of beach. All of the buildings are constructed of stone, bamboo, wood, and palm thatch and some rooms have small fireplaces, balconies, and outside showers. Many rooms in the huge main lodge and the Torrecilla section are particularly spacious. Hosteria Alándaluz is popular with Ecuadorian families and kids will love its outdoor pool, playground, game room and ping-pong tables.

Nearby Puerto López is an authentic fishing village encircling a wide bay filled with colorful boats. In the morning, families can come down to the beach to watch the fisherman bring in their catches. Puerto López is also one of Ecuador's most popular whale watching destinations. Many tour companies in town are available to take out families hoping for close encounters and photos, but whales can also often be spotted from shore. Several species of whales pass through the area between June and September, so make your reservations early if you're planning to arrive in the region at that time. Keep a watchful eye even if you're traveling through the area later in the year. We were lucky to see several humpback whales breaching and swimming near our boat in early November as well.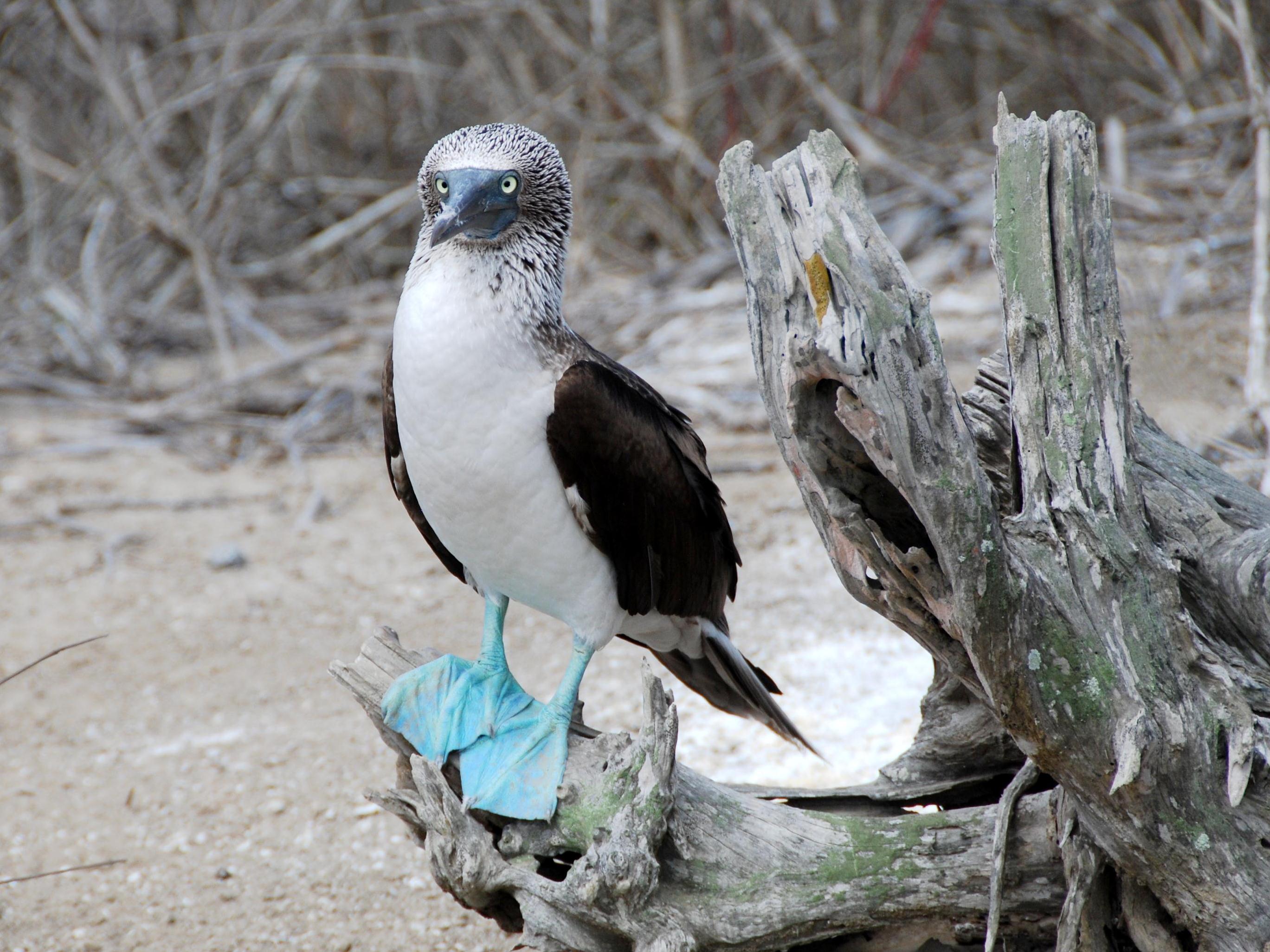 Ecuador's only coastal park, Manchalilla National Park, is located just a short drive from Puerto López and is not to be missed. On the mainland, the park is made up of over 135,000 acres of tropical scrub desert and dry forest. This nature preserve is fantastic and hiking here is excellent. The park also contains the offshore islands of Salango and La Plata, otherwise known as the "Poor Man's Galapagos." Accessible by boat from Puerto López, Isla de la Plata is home to many Galapagos species of birds including boobies, frigate birds, and waved albatross. There are several hiking trails around the island - each loop takes approximately two hours. Sea turtles and colorful tropical fish can typically be seen by snorkelers in the waters around Drake's Bay and dolphins (and whales in season) can often be spotted on boat rides over to the island.

The crown jewel of Manchalilla National Park is Los Frailes, a long white crescent-shaped strand that is reputed to be Ecuador's most beautiful beach. It's quite possibly one of the loveliest in the world as well. This beach is the stuff postcards are made of, and you'll find an aerial view of Los Frailes gracing plenty of them throughout Ecuador. Bring plenty of water and sunscreen when you visit, as there are no concessions on the beach. Umbrella rentals are available at one of the stands near the entrance to the beach and restrooms are located nearby as well.

Approximately six miles north of Puerto López is Agua Blanca, a little indigenous village that houses a church, a small archeological museum and a lagoon fed by volcanic springs. Many of the museum's treasures come from partially excavated dig sites located near the village, while others have been contributed to the museum. The finds appear to belong to the Manteña people who lived in this region between 800 and 1532 A.D. A guide is available to take visitors through the museum and souvenir stalls staffed by community members are located next door. After touring the museum, take a dip in the warm sulfur lagoon and follow the locals in spreading some of the therapeutic mud on your skin. Let it dry before washing it off. The process softens the skin and certainly makes for some great photos and shared experiences. After all, making incredible memories together is what family vacations are all about.
If You Go:
For more information on visiting Guayaquil and Ecuador's Pacific Coast, visit Ecuador's tourism website at http://ecuador.travel.
The Hotel Oro Verde Guayaquil is a great choice for families wishing to stay in Guayaquil's downtown area and is certified as a Smart Voyager property by the Rainforest Alliance. For more information, visit their website at: http://www.oroverdehotels.com/gye/.
For families planning several days in Salinas, the Barceló Colón Miramar is a good option. Check out the Barceló website at http://www.barcelo.com for more details.
If you're planning to visit Isla de la Plata and have family members who are prone to motion sickness, make sure to have them take medication such as Bonine before boarding your tour boat. This is a good practice for cruises around the Galapagos Islands as well.
Hosteria Alándaluz is perfect to use as a home base for families traveling further up the Ecuadorian coast. For more information, visit http://www.alandaluz.com/.
©Copyright 2012. The Beacon Group, Inc. All Rights Reserved.