Family Farm Vacations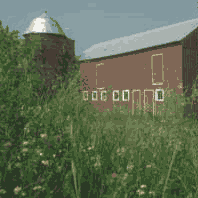 In my experience, my kids have enjoyed some of our farm vacations far more than some stays at fancy resorts. There's something about cuddling with kittens and feeding lambs that creates a lasting memory for young ones. Even though my girls are now teenagers, we still laugh about the time that we woke up in the middle of the night to welcome six meowing cats into our farm room, or the time that my oldest daughter was chased by an emu. As a reluctant "city slicker", I've enjoyed being on a farm for its relaxing change of pace, the chance to enjoy nature, and just watch the wonder in the eyes of my children.

If you're looking for something different to do with your family, think about escaping city life for a weekend at a farm. We've provided some great family-tested choices on the yellow sidebar on the right. More options can be found at Agriturismo USA which lists a wide variety of farm stays and rural tourism sites throughout the world.

Farm stays are sometimes listed on bed and breakfast sites as well. For more choices, visit the Bed and Breakfast Inns Directory on BedandBreakfast.com, which lists over 27,000 bed & breakfasts, farms and inns throughout the United States and internationally. A wide variety of search functions and extensive maps enable parents to find farm stays. To find the perfect spot for your next family getaway, take a look at the website http://www.bedandbreakfast.com/, click on Advanced Search, and B&B Specials, and you'll come to a drop down box where you can select family fun. You can also go to the BedandBreakfast.com site and select "children welcome" or "family travel" to find kid-friendly B&Bs.