Taking A Mediterranean Family Cruise Vacation
By Nancy Schretter, Editor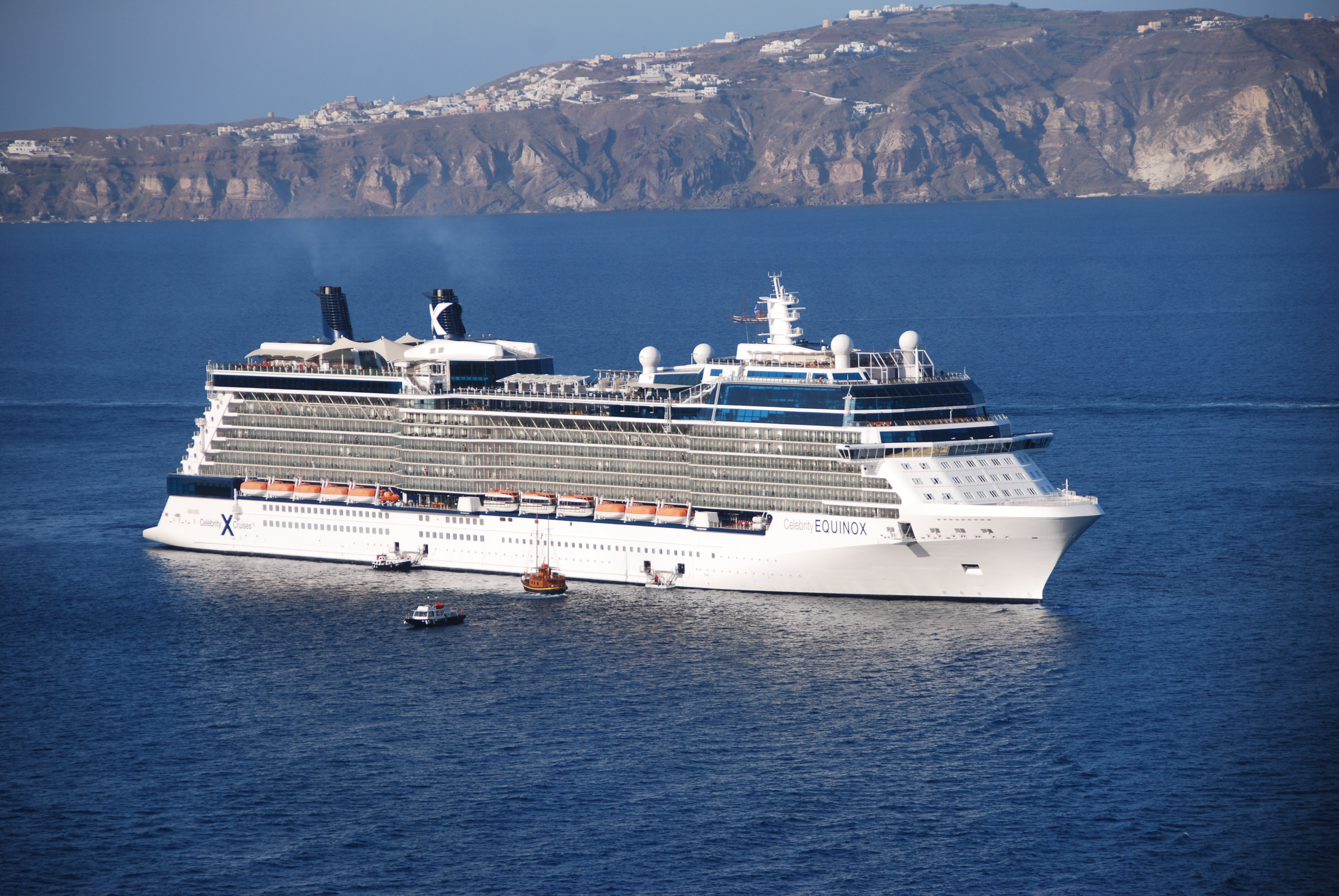 The Mediterranean is a wonderful destination for a family cruise vacation. Family vacations here provide a tantalizing combination of learning, adventure and cultural experiences suited to the interests of every family member. Travel logistics and cost considerations for such a trip can be particularly daunting for families, however. That is why a growing number of families are putting Europe on cruise control. Cruises are one of the easiest and most cost-effective ways for families to see the Mediterranean. It's like seeing the coastal regions of Europe from your own floating family-friendly resort hotel.

Selecting the right cruise line for a family vacation is critical, so research options wisely. Care must be taken to find a ship that works just as well for parents as it does for the younger members of the family. Celebrity Cruises is one of the top choices for family Mediterranean cruises for exactly this reason. With their intimate feel, gracious service, and activities to suit every member of the family, Celebrity's ships have the unique ability to pamper everyone. While offering lots of activities for kids and teens, Celebrity ships are also upscale and cool enough for families with young adult children.

"What makes a Celebrity Mediterranean cruise experience different from other available options is our ships and the modern, luxurious onboard experience they offer vacationers," said Celebrity spokesperson Tavia Robb. "With the myriad of dining choices, hip venues, unique and engaging activities for kids and teens, the Hot Glass Show and Celebrity iLounge, and the AquaSpa and AquaClass options, families with kids of any age will have a truly memorable trip filled with unexpected delights," said Robb. "There's something for everyone on our ships and many options that make it easy and fun to hang out with family members and just relax."

This is particularly true in Europe, where family-friendly accommodations can be difficult to find and vacations often involve a great deal of travel. Cruising eliminates the hassles involved with packing and moving from place to place, allowing everyone to relax and enjoy the trip. In addition, Celebrity's personalized service, varied activities and distinctive dining options cater to the interests of all ages of vacations. After cruising with Celebrity in the Mediterranean recently, it's hard to imagine seeing Europe any other way.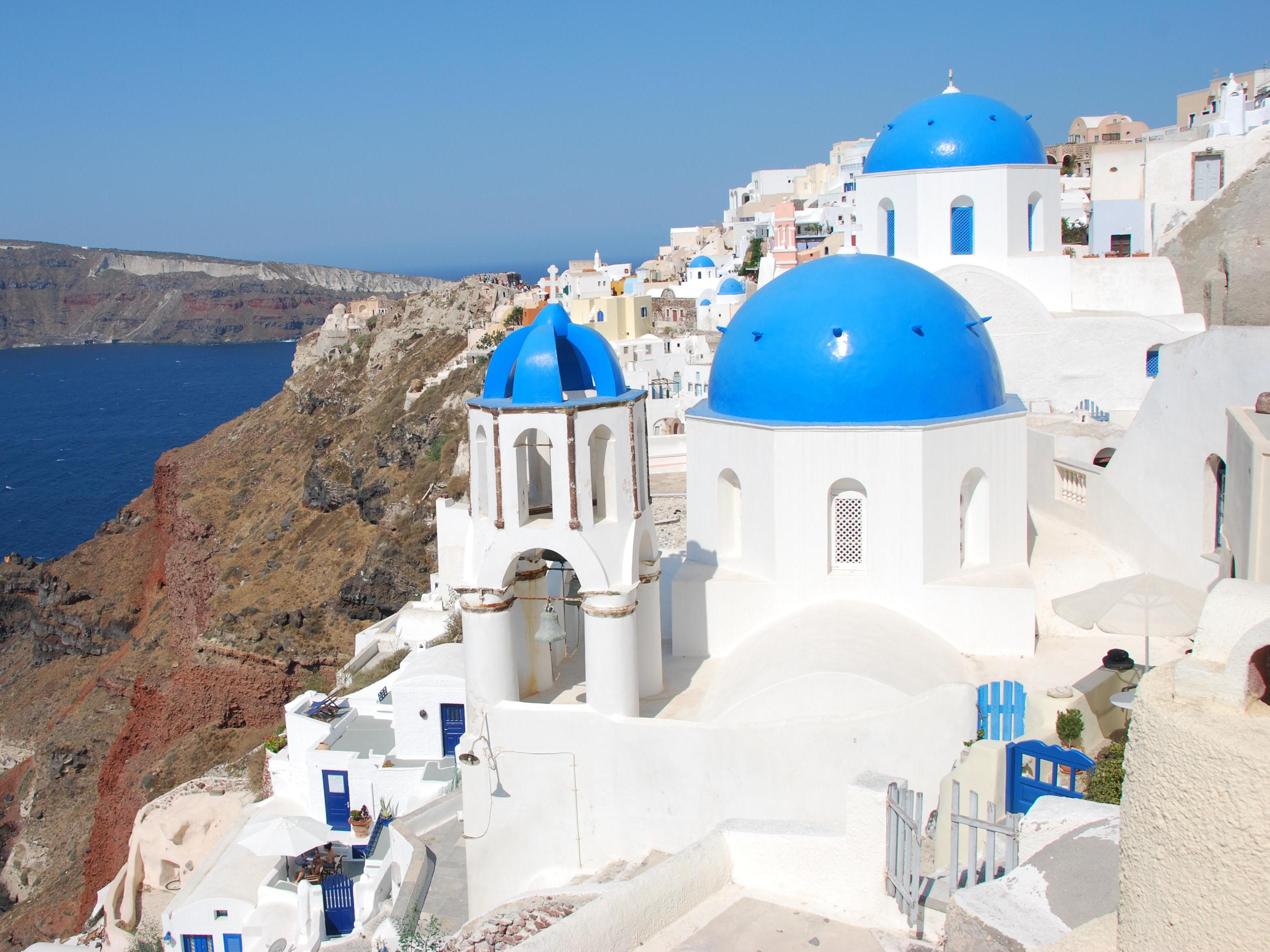 Cruising the Magical Mediterranean
The idyllic Mediterranean is the perfect place to introduce kids and teens to Europe. There are captivating cities to explore, ruins of ancient civilizations to discover, and gorgeous sun-drenched beaches to enjoy. Europe's Mediterranean is a patchwork quilt of histories, art and cultures. It's no wonder, then, that cruise lines are seeing more families with kids, teens and young adults on their summer Mediterranean itineraries.

There were 380 children and teens on our Celebrity Equinox cruise, with over 550 expected on some sailings later in the summer. Families with young adult children also packed the ship. Many parents and grandparents said they chose this cruise as a way to give their kids a taste of Europe without all the hassles and expense of a land-based trip.

European cruises provide families with a sampler of the region's highlights. Celebrity offers a variety of itineraries to satisfy all ages and interests. Our Mediterranean cruise itinerary started and ended in Rome (Civitavecchia) with stops in Sicily (Messina), Italy; Athens (Piraeus); Greece, Ephesus (Kusadasi), Turkey; Rhodes, Santorini and Mykonos in the Greek Islands; and Naples/Capri, Italy. The 10-day trip provided an unforgettable mosaic of sights, sounds and flavors.

A Mediterranean cruise is the ultimate field trip. History comes alive on these vacations and imaginations soar. Families can explore the remains of ancient civilizations in Athens, Ephesus and Pompeii. Greece's captivating islands towns and sun-soaked beaches delight kids and adults of all ages. Rome, with gladiator history and narrow streets, reminds many children of a favorite theme park attraction. Stop for gelato and freshly baked pizza, and wander across the city's piazzas and quaint bridges. Art lovers marvel at the Sistine Chapel here and the many masterpieces scattered throughout the city. Shoppers delight in browsing Rome's boutiques and bargaining with Turkish vendors in Istanbul and Kusadasi.

There's so much to see and do here, but it's important to remember to pace yourselves and avoid trying to cram everything all into one trip. Check out these tips on planning your Mediterranean family cruise for great "been there, done that" advice on planning the perfect trip. Don't make this into a grueling sightseeing marathon - it's important to relax and have fun. Remember, all the highlights of Europe will still be there on your next visit. Plan your shore excursions with the ages of your children in mind; comfortably see what you want to see, and then head back to the comfort of your ship. The friendly Celebrity staff will be waiting to greet you with a cool towel and a warm smile.

A Floating Home At Sea
Cruise veterans always look forward to being catered to on their vacations at sea. Celebrity takes this one step further with a level of personalized service that clearly exceeded the expectations of those on board our ship. The Celebrity Equinox became our treasured home on the high seas, a comforting kind of place where you feel incredibly pampered and "everybody knows your name." This is five-star service at its best and is just one of the many reasons Celebrity works so well for families and multigenerational groups.

The younger set will find their own home-away-from-home in Celebrity's Fun Factory and X-Club Programs for kids and teens ages 3-17. Shannon Still-Wright, Youth Program Manager aboard the Equinox, has overseen these programs on the ship since 2003 and does her job exceptionally well. Children are divided into three age groups: Shipmates for ages 3-5; Cadets ages 6-8; and Ensigns ages 9-11. Shipmates must be completely toilet trained and diaper/pull-up free to participate in the program. Both Shipmates and Cadets must be signed in and out of the program by and adult over the age of 18. The Ensign program is based in the Fun Factory area, but the group frequently goes on scavenger hunts and other activities throughout the ship. Kids in this age group can sign themselves in and out of the programs until 10 p.m. with parental approval on the Fun Factory consent form.

Celebrity understands teens need their own space in order to feel at home, so they've created private lounges for the X-Club teens program onboard all their ships. Teens are divided into two groups: Junior Teens ages 12-14 and Senior Teens ages 15-17. Teen programs include sports events, cool parties, scavenger hunts, laser tag and other games, contests, karaoke, teen movies, teen's choice activities, and other special events - all hosted by trained Teens Staff. Celebrity understands that teens don't like structure on their vacations, so teens don't have to sign up for the program. They can just show up for any X-Club activities and come and go as they please.

There are comparatively fewer children under the age of three cruising with Celebrity in Europe, but they aren't left out aboard the ships. Toddler Time programs and toy lending programs are offered for families traveling with little ones. In-room babysitting is also available for children for a nominal fee if staff members are available. It's important for parents of kids in this age group to be aware that babysitting availability is not guaranteed. Children must be at least 1 year of age or older and at least 24-hours notice is required.

Celebrity is known for its fine dining, making it an excellent choice for foodies and families with high standards for both food and service. Celebrity's menu choices in its main dining room are outstanding and their specialty dining options are even more superb. Don't miss the Tuscan Grille and Murano for memorable meals. Cruising is also a great way to tour the Med for families who have children with food allergies. In the land of pizza and pasta, finding gluten-free food can be tough. With proper advance notice, Celebrity Cruises excels in handling this issue. If health and wellness are top priorities for your family, book staterooms in Celebrity's AquaClass for exclusive access to the ship's Blu dining room ("clean cuisine" for breakfast and dinner) and try out the AquaSpa Café.

Parents seeking the ultimate in relaxation will find an oasis in Celebrity's luxurious AquaSpa. The spa offers a wide variety of massage and body treatments, therapies, facials, salon services, and other delights - all provided by well-trained staff. AquaClass guests have unlimited access to the Persian Garden and Relaxation Room in the AquaSpa - perfect for families like ours with young adult girls. Staying in shape (and working off those delicious meals) is also no problem aboard Celebrity ships. The fitness center allows guests to enjoy sea views while working out on state-of-the-art cardio and weight machines. Pilates, yoga and fitness classes are also available.

One of the aspects we loved most about Celebrity's Solstice Class ships were all the many ways available for families to relax and have fun. We enjoyed watching The Hot Glass Show, meeting up at The Lawn Club for games or wine and cheese, taking in all of the shows and entertainment, sampling some Italian gelato at the Gelateria, and basking in the sun at the pool. Family vacation time is precious and Celebrity made it easy for us to relax and have a great bonding experience together.

Multigenerational Vacations Made Easy
Cruise lines are uniquely positioned to handle large family groups because of the wide variety of activities and amenities offered, both at sea and onshore. Ships offer a tremendous value, accommodations for every budget, and a wide variety of dining options. In addition, attentive service and easy accessibility make cruises a great choice for multigenerational vacations.

Celebrity makes it easy for families to plan multigenerational vacations and family reunions and works hard so that they can enjoy their vacation together seamlessly. For those booking eight or more staterooms, Celebrity offers special benefits including:

Exclusive perks for the group leader
Extra amenities including exclusive cocktail parties, onboard spending credits, bottles of champagne, bed turn-down service with chocolate-dipped strawberries and more
A Celebrity "Group Vacation Planner" working with your family's organizer before sailing to ensure that everything is perfect. They'll arrange for meeting spaces, dining experiences and special requests.
An onboard event coordinator to follow up and make sure that everything goes smoothly.
The Mediterranean itinerary is a good choice for family reunions and we saw many extended families having a wonderful time on the Celebrity Equinox. If you're planning a multigenerational family event, here are a few of tips for planning a memorable family reunion at sea:


Prior to sailing, send out information about the places you will be visiting to get family members excited about what they are going to see. This will also allow them to be ready to make informed decisions when choices need to be made.
Book shore excursions together in advance, but leave options for free time.
Talk to the Cruise Director and your onboard event coordinator to find out what resources are available on the ship and get ideas for fun things you may want to do together as a group.
Create a separate daily program or newsletter, if possible, outlining family events taking place outside the ship's normal daily program. Make sure to clarify meeting places and times before doing a group activity ashore and let family members know how long the excursion will take, whether they should bring money for food or eat earlier onboard the ship, whether shopping is available, and other details.
Be aware of the ship's activities, such as a performance or The Hot Glass Show, that you don't want to miss and make sure to incorporate these into your family's schedule.
Meet in different places onboard the ship for drinks or a swim. This is a fun way to catch up on what everyone did the night before and plans for the next day.
Designate one stateroom as a hospitality suite and stock it with water, necessities, and information.
Try different venues for dining together onboard the ship and inform the ship's staff in advance so that they can make special arrangements.
Most importantly, tell everyone to be flexible and to anticipate changes, challenges and delays. That way, they won't be disappointed if something different occurs. It's not only about the destination - the journey there is just as important.
Our Celebrity Mediterranean cruise has ended, but the memories still linger on. Like a slide show, vivid snapshots and spectacular streaming video clips replay over and over in my mind. It's easy to fall in love with Europe - and my experience on the Celebrity Equinox has made Mediterranean cruising even more appealing. Like a child's warm embrace, this cruise left me yearning for more.

If You Go:
For more information on Celebrity Cruises, visit the cruise line's website at http://www.celebritycruises.com or contact your favorite cruise travel agent. For more information on planning a family reunion or group event aboard a Celebrity ship, contact Celebrity's Group Vacation Planners at 888-727-4907.
Plan to arrive at your departure port one or two days early to avoid luggage transfer problems, help with time zone acclimation, and eliminate worries about missing the ship due to flight cancellations and delays.
For in-depth tips on planning your family's Mediterranean cruise, make sure to read this related story on The Family Travel Network.

©Copyright 2011. The Beacon Group, Inc. All Rights Reserved.