What To Do in Jamaica
By Nancy Schretter, Editor
Looking for some fun activities for your upcoming family vacation to Jamaica? Believe me, figuring out what to do in Jamaica is absolutely "no problem, mon!" This Caribbean island is packed with loads of opportunities for family vacation fun.

If you're wondering what to do in Jamaica, here are ten top activities and adventures for family vacations: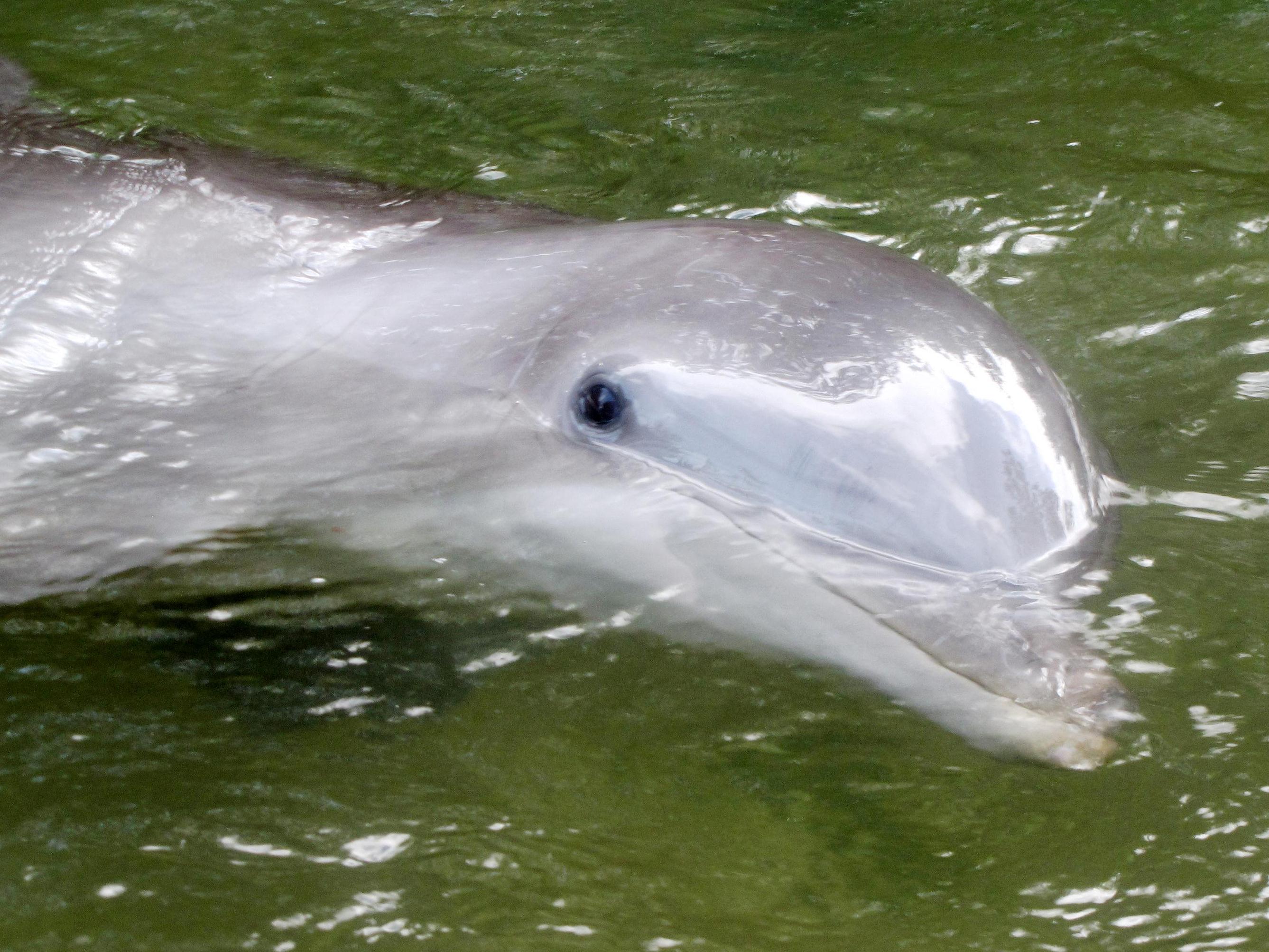 1. Swim with Dolphins: Get up close and personal with dolphins (and even snorkel with sharks) at Jamaica's number one marine attraction, Dolphin Cove. At Dolphin Cove Ocho Rios, guests can interact and swim with the dolphins - or even be a dolphin trainer as part of their "Sea Keeper" for a day. Parents and children can learn about these lovable mammals during their visit. As part of their Ocho Rios entrance fee, families can take out their own mini boats to explore the coast, snorkel and interact with stingrays, take a glass-bottom kayak ride, and interact with exotic snakes, birds and iguanas on the Jungle Trail. Families staying closer to the Negril area can experience the same fantastic dolphin experiences at Dolphin Cove Negril - a 20-acre property that is the largest natural dolphin lagoon in the world. www.dolphincovejamaica.com

2. Go Rafting on a River: Treat your family to a rafting trip experience unlike any other. Journey down the Martha Brae River on 30-foot long bamboo rafts built for two. Located about three miles inland from the town of Falmouth, this river rafting tour was started over forty years ago and is the leading rafting excursion in Jamaica. Many famous individuals and celebrities, including Queen Elizabeth II, Chuck Norris, Spike Lee, Jane Seymour and Patrick Ewing, have taken this trip. As families glide along the three-mile stretch of water, they'll learn about the "Legend of Martha Brae" and will have the opportunity to take a swim. jamaicarafting.com Jamaica's many rivers are a delight. If tubing is more your style, take one of many available tours to Jamaica's White River and get in on the fun. Kayaking safaris are available on Jamaica's Great River as well.

3. Take a Bobsled Run: The cool bobsled ride at Mystic Mountain in Ocho Rios is one of Jamaica's hottest attractions. Here's your chance to star in your own Cool Runnings movie and hurtle along on steel rails 1,000 meters through the forest. Although gravity drives this ride, you can control your bobsled's speed by maneuvering your bobsled's handlebars. Parents who want to manage their child's experience can have two bobsleds connected to each other. The parent in the front bobsled controls the speed while the child in the back can relax and enjoy the ride. www.rainforestbobsledjamaica.com

4. Saddle Up. Enjoy a leisurely trail ride through Jamaica's lush rural areas, then head along the beach and into the sea to cool off. This popular tour from Chukka Caribbean takes visitors on a trail ride through Jamaica's countryside and to old sugar plantation estates. After riding through these areas, the horses will come to Chukka's beach where riders (and their horses) can go for a swim in the sea. Children must be at least 6 years of age to participate in this tour. www.chukkacaribbean.com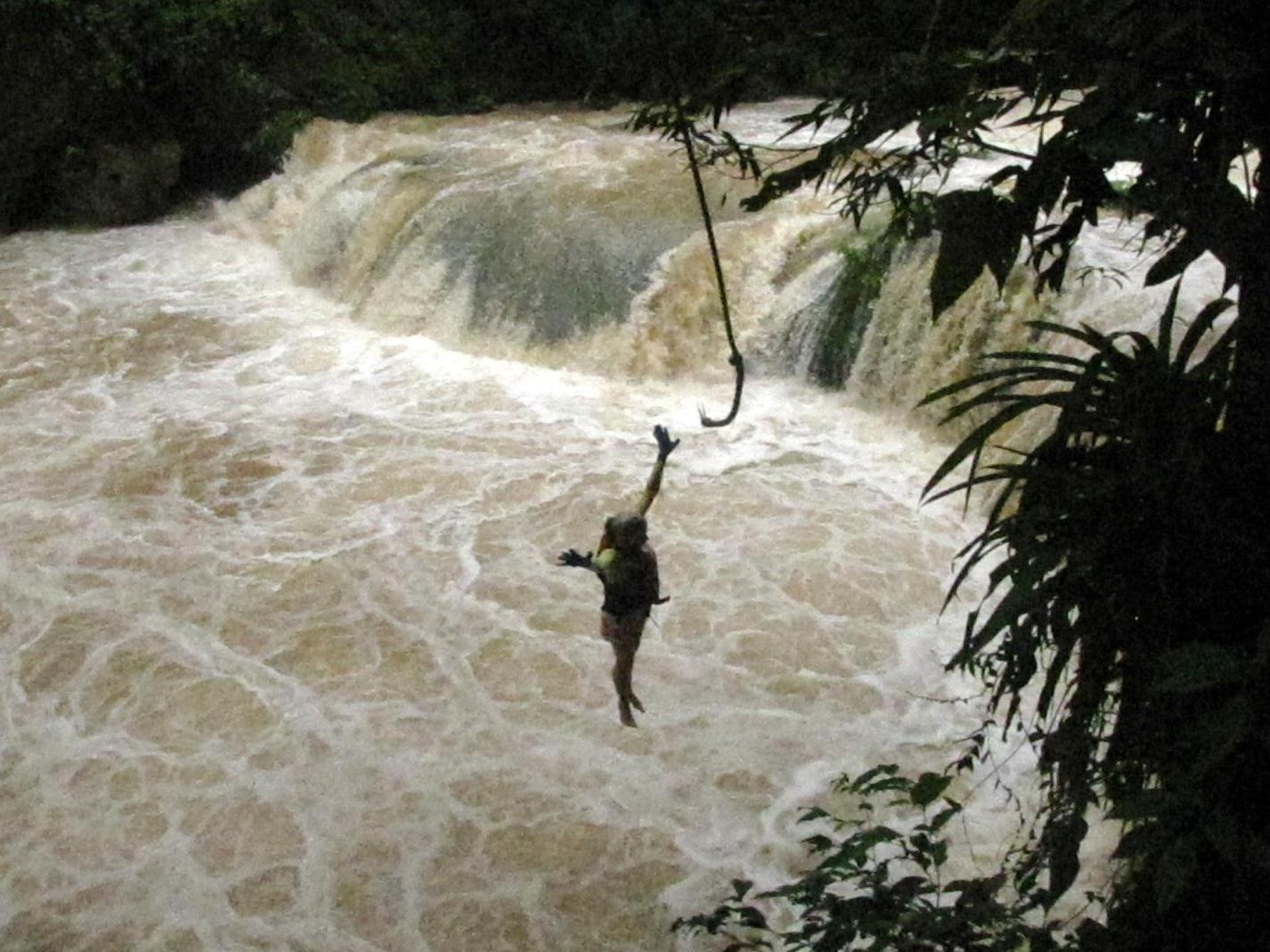 5. Get Wet in the Waterfalls: Dunn's River Falls is one of Jamaica's most famous tour attractions. Take a guided climb over 600-feet up to the top of the falls - definitely a great bonding activity. Wear water shoes with good treads for the best experience. Those who don't wish to make the climb can view the human chain ascending the falls from a series of observation decks. For more exciting waterfall adventures, check out YS Falls - a set of seven spectacular tiered waterfalls located in the foothills of Jamaica's Cockpit Country. Visitors can jump into the falls on a rope swing, swim in a spring-fed pool, fly through the air on Chukka Caribbean's zipline adventure, and admire the area's flowers and lush vegetation. www.ysfalls.com

6. See the Wildlife: On the Black River Boat Safari, wild crocodiles can often be seen swimming through the water and sunning along the banks. Your guide will introduce you to these fascinating creatures and you might even be lucky enough to get close enough to touch one if you dare! www.jamaica-southcoast.com/blackriver. Go "under da sea" in an air-conditioned semi-sub reef explorer and learn about the fascinating marine life found in Montego Bay Marine Park - or go snorkeling on one of the many catamaran boat trips to see loads of bright corals and tropical fish. For an evening family treat, take a night cruise through Jamaica's luminous lagoon and learn about the tiny dinoflagellates that light up the waters at Glistening Waters near Falmouth.

7. Hit Some Balls: Golf loving families visiting Jamaica will find some of the most beautiful and challenging courses in the Caribbean. Each of Jamaica's golf courses is unique, from famed championship courses with stunning vistas to all-inclusive resort courses with sea views. If you're playing a resort course where you're not a guest, there may be an additional visitor's fee. No matter where you're staying, for example, avid family golfers can arrange to play Jamaica's famous Half Moon Course, consistently ranked as one of the top golf courses in the world. This breathtaking Par-72 Robert Trent Jones, Sr. course has hosted a number of prestigious tournaments, including the Dunhill Cup Final of the Americas and the Jamaica Open Golf Championship. halfmoon.rockresorts.com/activities/golf.asp

8. Party with the Pirates: Let the kids channel their inner Pirates of the Caribbean aboard a 95-foot replica of an 18th century Spanish galleon. On Captain Hook's Pirate Ship Adventure, families will be entertained by Jack Sparrow, Blackbeard, Tattoo, and the rest of the pirate crew of the Captain Hook as they enjoy a delicious dinner while sailing from historic Falmouth. Look out - there's even a ship-to-ship battle with Calico Jack and his infamous gang. www.capitanhook.com

9. Go on a Camel Safari: Take a ride atop a camel at Prospect Plantation, a privately-owned 1000-acre 18th century working agricultural estate. The plantation is an educational stop for families, allowing them to see locally grown crops and even taste some freshly cut coconut. Guests can feed the ostriches as well. Once at the Camel Park, you'll get a brief orientation to the camels and will have the opportunity to ride and pose with these exotic creatures. Children must be at least 8 years old to participate and kids 8-12 must be accompanied by a paying adult. www.prospectplantationtours.com

10. Fly through the Canopy: Families in Jamaica have multiple choices for zipline and sky trek adventures. At YS Falls, adventurers can enjoy Chukka Caribbean's thrilling canopy ride directly over seven tiered waterfalls at high speed. Near the Rose Hall Great House, a beautifully restored 1760 plantation house that was once home to the "White Witch" Annie Palmer, families can take Chukka Caribbean's Flight of the White Witch zipline canopy tour. www.chukkacaribbean.com A zipline tour and sky trek experiences are offered at Mystic Mountain as well.

While all of these attractions are exciting, the people of Jamaica are one of the country's greatest treasures. Many vacationers find that the warmth and friendly hospitality of the Jamaican people are one of the things they remember most. If you'd like to see a side of Jamaica most visitors never get to see, sign up for Jamaica's "Meet the People" Program. It's free, fun and rewarding. As part of this program, families might join your host at a festive beach party or a family picnic. Learn more and sign up at www.visitjamaica.com.

Of course, any list of what to do in Jamaica wouldn't be complete without mentioning the beaches. Jamaica's beautiful beaches are one of the major reasons why families visit this tropical island time and time again. While Negril's stunning white strand is legendary, other popular beaches include Runaway Bay, Ocho Rios, Oracabessa, James Bond Beach and Winnifred Beach.

For more information on what to do in Jamaica and Jamaica family vacations, go to www.visitjamaica.com.
©Copyright 2011. The Beacon Group, Inc. All Rights Reserved.