12 Great Places Where The Wild Things Are
By Nancy Schretter, Editor
Wildlife safaris and nature vacations are always at the top of our readers' family vacation lists. With the release of Disneynature's African Cats and the ongoing popularity of Where the Wild Things Are, more families than ever are seeking out wildlife-rich destinations as the setting for their next family vacation adventure. 
Here are 12 spectacular places where the wild things still run free: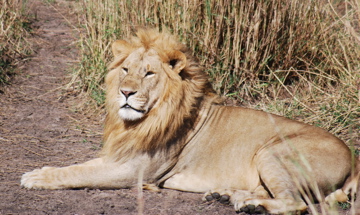 1. South Africa: When you think of wildlife viewing in South Africa, think big. South Africa's Kruger National Park, approximately the size of the entire state of New Jersey, contains well over 10,000 elephants and 20,000 Cape buffalo - not to mention tons of lions and other big cats, rhino, hippo, giraffe, zebra, wildebeest, and so much more. Over 200 mammal species can be found in South Africa, making it a natural for family safaris. And while you may come for the wildlife and cultural experiences, the people here will win your heart. South Africa's Eastern Cape Province is a malaria-free zone filled with wildlife and boasting scores of family-friendly accommodations and attractions. The five-star Samara Private Game Reserve caters to families with spacious suites and extensive children's activities. Addo Elephant National Park, a reserve of almost 445,000 acres, is home to elephants, lions, Cape buffalo, endangered black rhino, leopards, spotted hyena, zebra, antelope and more. Head over to Inkwenkweze to walk with the elephants. In addition, the Eastern Cape's 500 miles of coastline are laden with sun-drenched beaches - the perfect complement to any family safari. This Family Travel Network article provides more details.
2. Galapagos Islands: Where can your children swim with sea lions, snorkel with penguins, kayak with manta rays, lounge with strange looking lizards, watch male frigate birds puff their throats into red balloons, and talk to giant tortoises - all in one vacation? Only in the Galapagos Islands, a remote and beautiful chain of islands located 600 miles off the coast of Ecuador. A trip to the Galapagos Islands is the ultimate family eco-adventure. Each day spent here is a living science lesson and a chance to make memories that will last a lifetime. Charles Darwin created a legacy during his five-week stay here, and it is likely that your visit will do the same for your children. Ecoventura offers seven-night cruises aboard their intimate 20-person motor yachts and has achieved an excellent reputation for family-friendly travel. The company offers designated family departures, sailings for families with teens, and family graduation celebration trips. Red Mangrove lodges provide a family-friendly land-based alternative for exploring the Galapagos, with accommodations located on three of the islands.
3. Alaska: Alaska is like the U.S. equivalent of Kenya or Tanzania. There are so many fabulous places to see wildlife in Alaska that it's impossible to pick just one. In Southcentral Alaska, for example, one can journey to Denali and the Kenai Peninsula for abundant wildlife, as well as Katmai National Park for bear viewing. Southeast Alaska is another spectacular region, with abundant sightings of bear, humpback whales, porpoises, sea lions, eagles and more. Families have many choices when planning an Alaska vacation and the variety of options can be overwhelming. Small ships, like Fantasy Cruises' Island Spirit, are an excellent choice for vacationers whose top priority is to experience the "real Alaska." Road trips incorporating lots of excursions can also be fun for families. See this article on The Family Travel Network for more details and ideas.
4. Grand Teton and Yellowstone National Parks, Wyoming:  Visits to U.S. National Parks are up as the beautiful scenery showcased in Ken Burns' PBS series continues to spark more National Park vacations. Great Teton and Yellowstone National Parks are two areas of the country with some of the most spectacular vistas and concentrations of wildlife. The Teton Mountain Range is home to the largest, most diverse population of wildlife in North America. Amid the soaring mountains and mighty forests, you'll find moose, bison, elk, wolves, bears, mule deer, mountain lions, bighorn sheep, river otters, and bald eagles - just to name a few. For an insider's view of these areas, go with a family-friendly tour company like Austin-Lehman Adventures to visit off-the-map places most tourists never see.
5. Costa Rica: The lush jungles of Tortuguero on Costa Rica's Caribbean coast offer incredible opportunities for viewing wildlife. Summer months are active here as thousands of Atlantic Green Sea Turtles come to lay their eggs along the area's beaches. Daily boat tours along winding rivers and canals offer excellent opportunities to see monkeys, macaws, toucans, iguanas, sloths, and other wildlife. Tortuga Lodge is a good choice for families in Tortuguero. Along Costa Rica's Pacific Coast, over 120 species of mammals, including monkeys, anteaters, sloths, raccoons, otters, peccaries and tapir can be found in Corcovado National Park. Families visiting Manuel Antonio National Park are likely to see monkeys, sloths, iguanas, toucans and scarlet macaws. In addition, hundreds of thousands Olive Ridley sea turtles and endangered Leatherbacks nest in protected areas along the Pacific Coast.
6. Kenya: ABC's Good Morning America named Kenya's Maasai Mara Reserve as one of the new Seven Wonders of the World - and for good reason. The Great Migration of over 1.5 million wildebeest, zebras and gazelles from Tanzania's Serengeti plains to the Mara is one of the most spectacular wildlife shows on earth. Kenya has so much more to offer than just the migration, however. In addition to having all of the "Big Five" (lions, leopards, elephants, Cape buffalo and rhinoceros) - families can also see cheetahs, hippos, ostrich, hyenas, warthogs, zebras, giraffes, monkeys, crocodiles, topi, impalas, and other wildlife. Visit Samburu and Maasai villages for memorable cultural exchange experiences and play in the Indian Ocean at resorts along the coast. Heritage Hotels serves up a wide variety of family friendly options for families on a Kenya safari. The hotel group provides extensive programs for families at their Intrepid and Voyager properties, with an Adventurers Club for children ages 4-12 as well as a Young Rangers Club for teens at selected locations. This article on The Family Travel Network provides more information on family safaris in Kenya.
7. Georgia's Coastal Islands: Little St. Simons Island, a 10,000 acre unspoiled private island resort with seven miles of deserted beaches, is home to a rich variety of wildlife - and only 30 guests.  European fallow deer, armadillos, American alligators, wild turkey and over 280 species of birds can be found here, along with nesting Loggerhead sea turtles during the summer months.  Nearby Cumberland Island is America's largest wilderness island, home to nesting sea turtles as well as manatees, wild horses, white tail deer, bobcats, armadillos, raccoons, otters and over 300 species of birds. This island was originally home to the Carnegies as well as other prominent families, and mansions and ruins are located throughout the island. Come over for the day, camp overnight, or stay at the historic Greyfield Inn.
8.  Moose Alley, Maine: Route 3 running from Pittsburg north to the Canadian border, affectionately dubbed "Moose Alley," is a great place to take a moose safari. The best times to see these huge majestic creatures are in the early morning and at dusk. A nationally designated "Watchable Wildlife Corridor" is also located nearby on Route 26 from Errol to Colebrook, with viewing stations positioned along the way. This is the only "Watchable Wildlife Corridor" highway east of the Mississippi. Stay at The Balsams, NH, a lovely historic resort offering moose safari tours, wildlife hikes, and a variety of nature-oriented activities. Journey across the state line into northern Maine, where moose are also plentiful, and take a safari by water or land in the Moosehead Lake region to see moose, bobcat, black bear, beaver, otter, and other wildlife.
9. Glacier Country, Montana:  Take a trip to the National Bison Range where about 300-500 buffalo roam approximately 18,500 acres along with elk, bighorn sheep, black bear, white-tailed and mule deer, pronghorn antelope, coyote, and Rocky Mountain goats. Over 200 species of birds can also be found in this area. The best time to visit is mid-May through mid-September. More wildlife viewing is available at Glacier National Park.  The park area is home to 272 species of birds and 63 types of native mammals, including grizzly bears, mountain goats, deer, and marmots.
10. The Amazon:  The Ecuadorian Amazon, El Oriente, is home to more types of animals and plants than are found in the rest of the world's ecosystems combined. A wide variety of wildlife, including tapirs, capybaras, sloths, jaguars, howler monkeys, river dolphins, and over 400 species of birds, live in this lush rainforest area. Kids, of course, are always fascinated by the region's resident piranha. Jungle lodges provide comfortable accommodations for families and exceptional access to wildlife. For a truly memorable adventure, trips to the Ecuadorian Amazon region can also be combined with tours of Ecuador's Galapagos Islands as well. Companies such as Adventure Life, Red Mangrove lodges, and others provide family-friendly options.
11. Everglades National Park, Florida.  Everglades National Park, the country's third largest park consisting of 1.4 million acres, is teeming with wildlife. Take a safari through a lush sea of grass to see manatees, crocodiles, deer, water buffalo, bison, wild hogs, alligators, roseate spoonbills, herons, hawks, eagles, and a wide variety of other birds. The Seminole Tribe of Florida leads daily Billie Swamp Safaris through Big Cypress Reservation, while the National Park provides guided boat tours by boat narrated by Park-trained naturalists. Naturalist-led tram tours are also available.
12. Tanzania: With 25% of its land set aside for conservation, Tanzania has one of the highest concentrations of wildlife in the world. In addition, Tanzania is home to the Great Migration for nine months of the year. Here, your family can see lions, leopards, elephants, Cape buffalo, rhinos, cheetahs, hippos, ostrich, hyenas, warthogs, zebras, giraffes, monkeys, crocodiles, topi, impalas, and hundreds of thousands of migrating wildebeest. To maximize your family's wildlife viewing and enjoyment, book your Tanzania safari with a family-friendly tour operator who knows Africa well. Denver-based Africa Adventure Consultants specializes in safaris and founder Kent Redding has first-hand experience taking his children to Africa. Kent's intimate knowledge of Tanzania and the Great Migration put us in the right places at the perfect time, allowing us to see over 700,000 animals roaming the Northern Serengeti plains and more than 200,000 wildebeest crossing the Mara River near Asilia's Sayari Camp. For the ultimate adrenaline rush, leave the safari vehicles behind and take a walking safari at Oliver's Camp in Tarangire. Kids must be 16 and older to participate.
©Copyright 2011. The Beacon Group, Inc. All Rights Reserved.